Annual energy efficiency and conservation program savings (% of community electricity use)
Desired Result:

Above Target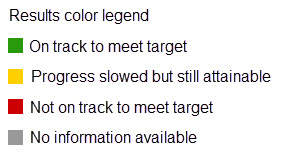 Analysis of Performance
This is an annual metric, currently reflecting 2019 final data.
2020 program savings look to be on track, with final reporting data available by February.
The 2019 portfolio savings from energy efficiency programs was over 42,000 megawatt-hours, equivalent to 2.8% of the community electricity use (the 2019 Energy Policy target is 2%).
The composition of the savings results is described in the Energy Policy annual update to Council, available at fcgov.com/utilities/what-we-do
Cumulative efficiency savings in 2020 from past customer participation will be over 216,000 megawatt-hours, displacing over 14% of the total electricity use of the community.
This is the highest percentage level of savings since reporting began in 2004. Community savings from the conservation effects of the time-of-day pricing structure contributed the incremental savings to reach this high level.
Metric Definition
Why Is This Important?
City Organization Impact on Performance
Benchmark Information