Annual energy efficiency and conservation program savings (% of community electricity use)
Desired Result:

Above Target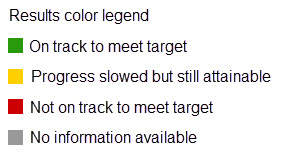 Analysis of Performance
July 2021 (Reflects data from the previous calendar year)

This is an annual metric, reflecting final 2020 data.

The 2020 portfolio savings from all energy programs was over 43,000 megawatt-hours, equivalent to 2.85% of the community electricity use (the Energy Policy target is 2.5%). This savings is equivalent to the annual electricity use of 5,600 typical Fort Collins homes.
The composition of the savings results is described in the Energy Policy annual update available at fcgov.com/utilities/what-we-do.
Cumulative efficiency savings in 2021 from past customer participation will be over 230,000 megawatt-hours, displacing approximately 15% of the total electricity use of the community.
While the pandemic impacted the delivery of several programs, most were still able to deliver savings for customers. In addition, several new initiatives which are fully remote were launched in 2020 which contributed to the high savings level.
Metric Definition
Why Is This Important?
City Organization Impact on Performance
Benchmark Information