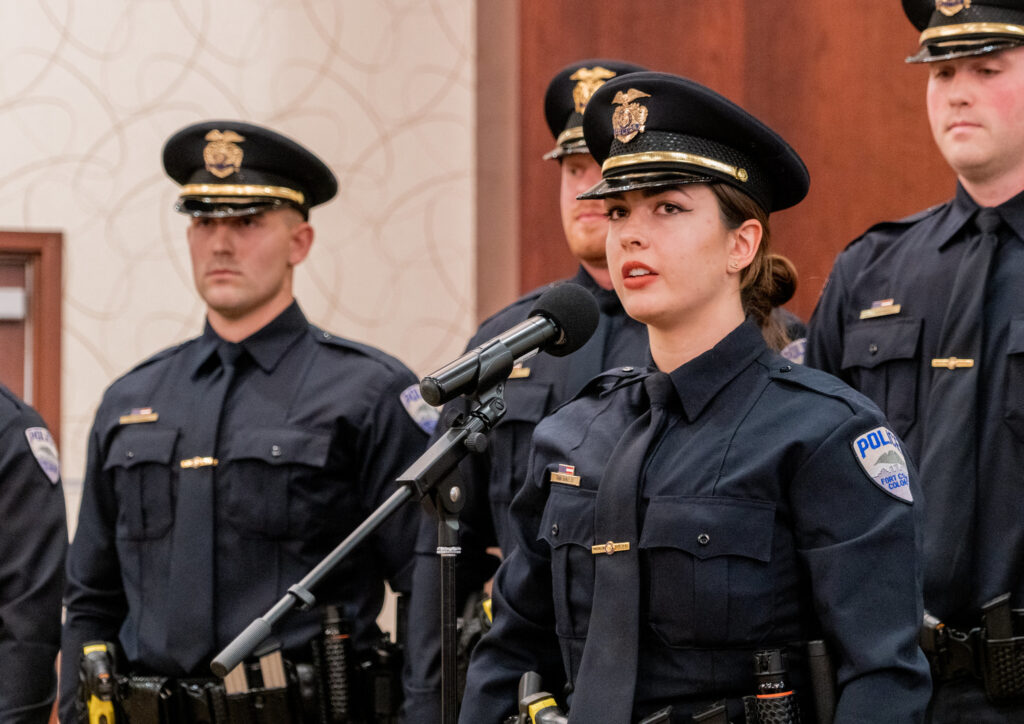 Criminal Justice Domain
Below, explore Equity Indicators related to criminal justice, policing, and community safety. Click on an Indicator to expand for more information. To dig deeper, follow the links within each Indicator.
The Equity Indicators Dashboard is a work in progress. More measures, explanations, and easy-to-understand graphics will be added, and the dashboard will continue to grow over time. 
Overview
Trust and community collaboration are critical elements in creating safe, equitable, and inclusive communities. To achieve these outcome, Fort Collin Police Services (FCPS) is committed to acknowledge distrust in order to better understand historical and current factors that impact policing in our community.
When looking at the history of policing in America we recognize the fear and tensions between law enforcement and communities of color. Contributing factors and unresolved public concerns over time include:
Social and Systemic Racism
Connections between Poverty, Economic Instability and Crime
Operational and Cultural Differences in Police Organizations – both domestically and internationally
Inconsistent National Law Enforcement Hiring and Training Practices
Media Coverage – increasingly widespread coverage of use-of-force incidents involving police and people of color.
As we pause to fully understand the repercussions of racist policing in American communities, we must take note that some individuals experience systemic racism before their first arrest. Once a head of household has become incarcerated, a perpetuation of racism continues for that family. A single-parent family will struggle to have the same living standards including childcare, food security, transportation, etc. and this burden most affects and burdens women of color. The family member who initially participated in a crime may have been doing so to support their family needs, needs proven to be unattainable by following societal laws and norms based on that individual's skin color alone. Thus, a cycle of injustice has been created for which some never escape. Though Fort Collins does not experience the same level of injustice as other American cities, it behooves all of us to recognize our part as our city continues to grow and demographics shift. As this work moves forward, we will need to further explore the intersection of mental health and race.
While Fort Collins Police Services invests heavily in hiring, training, community engagement, and continuous improvement to support ethical and unbiased policing, equity indicators have provided a valuable opportunity to identify areas of disparity which need improvement. This insight can help guide internal reviews of practices and external discussions with impacted populations to affect meaningful change for everyone in our city.